Isha Judd, guru and spiritual teacher, is considered an "ambassador of peace" by international leaders of opinion. Her conferences and seminars are increasingly sought after throughout the world. Isha imposes no political opinions, dogmas or intellectual concepts, yet she is viewed as a modern day visionary, receiving invitations to speak in international forums, with senators, bishops and jet setters, as well as groups of ex guerilla soldiers and high security prisoners.
Isha Judd talks about love-consciousness. She says that it is our essence, who we truly are. She says that consciousness is love: a love that is unconditional, different from all the kind of "love" we are accustomed to, and that this love is within ourselves.
What is it about her message that reaches beyond all differences, moving so many irrespective of their nationality, age or creed
"There is nothing more fulfilling than unconditional love of self, and when we experience it, we can extend that love to every aspect of creation. When we love ourselves unconditionally, all fear disappears, and we experience union with everything. This isn't a subtle experience; it's absolute. It is the greatest thing that can happen to any human."
Isha's presence reaches beyond the intellect to touch the heart. Her dry sense of humor and down-to-earth personality make her profound wisdom all the more impacting, her words resonating deep within the observer.
Born in Australia, where she lived a wide spectrum of human experiences that shook her structures from the very beginning, Isha was motivated to push the boundaries of life to the limit. After learning of her adoption at a very early age, she found solace in the company of animals. Her great love for horses would eventually lead her to a fulfilling career as a racehorse breaker and trainer. After great personal losses, she developed another facet, as a singer-songwriter of soft rock. But her inner journey was motivated by something greater than external success: by the yearning to break free from the fears that still held her prisoner.
"Although I presented myself as someone who was successful and self assured, deep inside I was increasingly aware that this was just a social pretence. The face I showed to the world around me denied the profound fear of abandonment that shadowed this image."
Isha began to dive deep within herself, searching for that which she had always desired. Although she did not know exactly what she was looking for, a voice whispered to her, "It's time to wake up. It's time to wake up." Guided by an inner conviction that seemed to speak to her from her heart, Isha integrated a series of components that began bringing her back home to herself, taking her beyond the confusions and preoccupations of the intellect, into an internal state of increasing peace and fullness. As she continued expanding this internal experience, she left behind her addictions, attachments and fears, until reaching enlightenment: the awakening she had so yearned for.
So it was that this experience, often considered in our culture to be almost impossible to achieve – only for the chosen few, and only after many years of abstinence and disconnection from society – today emanates from an impacting, moving being, who is at the same time grounded and modern; someone who lives in the world, not distanced from it.
How can we feel that peace, that wellbeing, in a world of increasing uncertainty and change? Isha assures us that it is absolutely possible, and that it can happen in our own lives: her experience serves as a vibrant example of what we are all capable of achieving. Also, her system has no beliefs. It is not a religion, yet neither does it go against any. Maybe this is why amongst others, she has taught nuns, rabbis and priests, as well as atheists, skeptics and modernists: she quenches a thirst that every human shares, and that unites us beyond all apparent differences: the search for love.
Isha Judd travels constantly, sharing her message with those that are looking for change. The author of several books, Isha has established meditation Centers in both Uruguay and Mexico. Many of her students and many seekers from all over the world come to her centers to take a vacation with themselves. These perfect environments are dedicated to helping practitioners of the Isha System deepen their process of internal growth and self-discovery. Isha lives in Uruguay with a team of educators trained in her System, and with a multitude of animals.
In order to help her share her message and her System with those that desire it most, Isha established a constantly diversifying and evolving foundation aimed at reaching the places that need it most. By visiting jails, homes for abandoned children, hospitals and low income communities, this foundation takes Isha Judd´s meditation system to every corner of society.
Isha's simple tool is being used to eradicate the stress and traumas of an increasing number of individuals; as a consequence, these people are learning to enhance the quality of their lives significantly, as well as the lives of their closest friends and family members and their local communities. In simple words, Isha Judd is teaching people to love themselves.
"We all know we have to love others, but how can I really love someone if I am not capable of loving myself? Self-love is not selfish or arrogant, it is the foundation of a healthy and complete relationship with life and the world".
This is Isha Judd´s vision of a world united in Peace.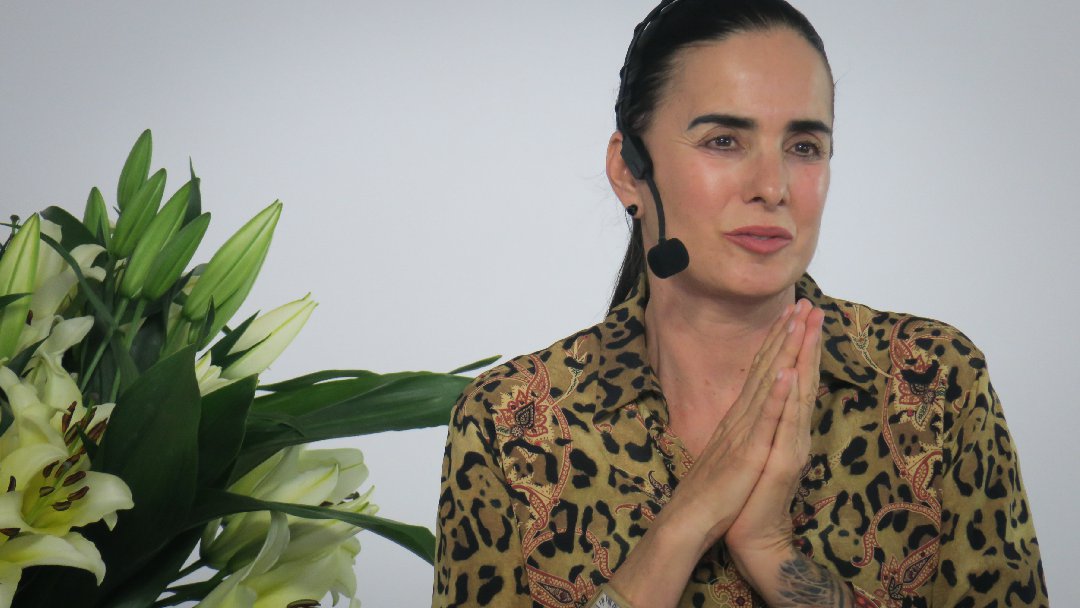 Summary
Article Name
Description
Isha began to dive deep within to find what she had always wanted.
Author
Publisher Name
Publisher Logo