On October 31st 2014, Isha was invited to the UN, New York, to attend an event of the United Nations Alliance of Civilizations (UNAOC) and  the Universal Peace Federation.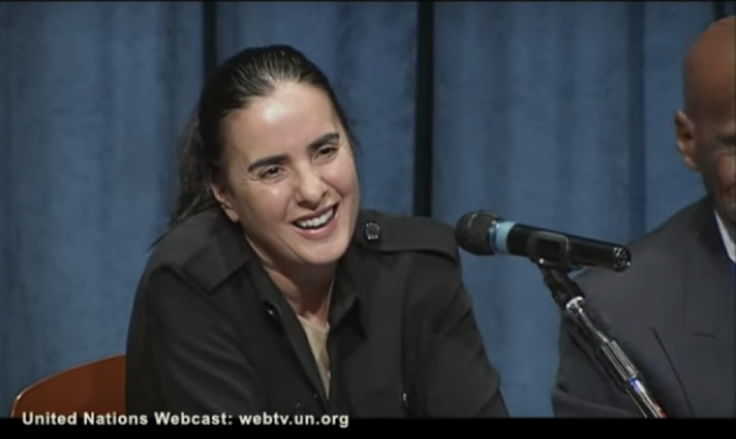 "For us to unite as one world, we must focus on that which underlies everything; the love"
Isha Judd named Ambassador for Peace in an event hosted by the Argentinean Senate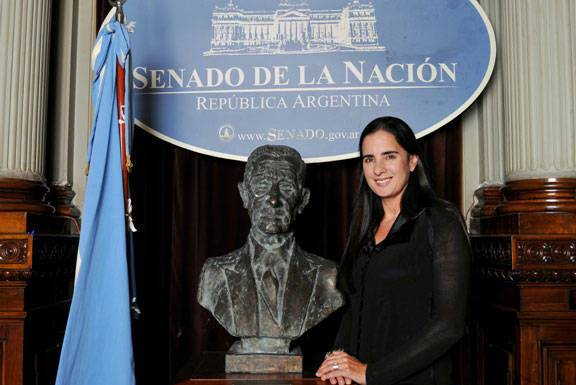 On September 17, 2010 Isha visited the Argentinean Senate to receive a special recognition for her role as Ambassador for Peace, particularly for her work in prisons throughout the country. Isha's programs have dramatically reduced violence amongst prisoners and lowered their stress levels. Her NGO recently signed an agreement with the Sector Penitenciario Bonaerense, committing to bring her programs to all 54 prisons in the province of Buenos Aires.
"…The experience was amazing. All inmates enjoyed the event: their respectful attention and good behavior is proof of that … We want to thank Isha Judd for helping improve the quality of life for inmates ". Ricardo Jacod, Director of the Penitentiary Olmos, Province of Buenos Aires

Comments from some of the interns.
"I want to change my life, and these teachings have given me a new vision for the future, and led me to value the things I have".
"I am experiencing an inner peace that I have not felt for a long time. There are many people in the world who are supposedly free, but I'm starting to realize that deep down, they are not".
"During practice I felt very relaxed. I felt calm and peaceful and I began to surrender to a deep experience of love. I think love is the most powerful thing in the world. When I felt it, all my fears disappeared".
Isha Judd was awarded an Honorary Doctoral Degree, Cuernavaca, Mexico
On April 18, 2012 Isha Judd received an honorary doctoral degree, Honoris Causa, awarded by the International University of Cuernavaca, for her "contribution to the improvement of the human condition", highlighting her social commitment and her work in Mexican prisons.
To date, Isha Judd has taught more than 20% of the inmates of the Reclusorio Varonil Oriente of Mexico City, the largest prison in Latin America with a population of more than 11,800 inmates. Prison officers report that as a result, "the levels of aggression in the institutions have fallen drastically".
"Isha Judd's presence was enough to make the audience go completely silent. Peace and tranquility flooded the room when she began the seminar, and the 800 inmates went into a state of silence. When I saw so many men going inwards I realized it was working: she had planted a seed in each of them".
Alejandro Escorza Arredondo, Director of the prison´s education system.
"It was an extraordinary experience. Upon entering the auditorium, she was received warmly and with a lot of emotion by the inmates"
Rubén Fernández Lima, Director of the prison.