ISHA JUDD FOUNDATION EDUCATING FOR PEACE
The corporate purpose of Isha Judd´s Educational Foundation is to improve the quality of life, social relations and the psycho-physical welfare of human beings, and to achieve world peace by teaching the Education for Peace System, as a personal and social growth method, known as Meditative Education©.
The foundation teaches these tools to everybody in the community, especially to the most underprivileged – prisons, hospitals, orphanages, nursing homes, institutions for people with disabilities – and in general, any group or person that wants support and has the desire to learn these practical tools that will transform their life from the inside out.
Bringing inner stability to a world of uncertainity
MISSION
The International Educational Foundation is dedicated to teaching the Education for Peace System known as Meditative Education©. Our primary focus is to achieve excellence in all aspects of human life. Based on personal experience, we teach that we are all human beings with unlimited potential and the moment to realise this, is now. As teachers, we are dedicated to fostering world peace by expanding inner peace and love individually. Therefore, these teachings are not theoretical, but experiential.
VISION
To be a solid worldwide Educational Foundation that encourages human beings to expand inner peace, love, joy and freedom, and then radiate this experience outwards. To help mankind experience a state of consciousness and a healthy physical, mental, emotional and spiritual evolution that creates a life free of fear, suffering, lack, separation, limitations and preconceptions.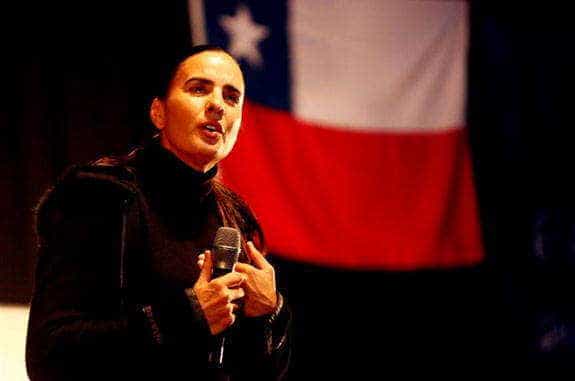 Post-Earthquake Support, Chile
In October 2010 Isha visited Talcahuano and Talca, two of the cities most affected by the recent earthquakes in Chile. Over 6,000 people participated in these events, with support from local municipalities and the national media.
"This was an opportunity for us to learn how to confront the problems and challenges of our current situation, which are particularly complex for us firefighters, due to the emergencies we face daily."
Sergio Cortés, bombero voluntario.
"A positive experience for everyone in our community, especially at this time of great stress."
Maritza Durán
"Just by learning to close our eyes and relax, we are already solving half the problem"
Alfredo Murat
For the past fifteen years, members of Isha Judd´s International Foundation have been dedicated to cultivating these last two pillars in individuals and communities at all levels of the socio-economic spectrum, particularly in Latin America. This is done so that individuals reach their maximum potential and they develop the values of compassion, empathy, service and responsibility, all of which are the basis of a peaceful and harmonious society.