Six-Month Program with accreditation to teach
Six-Month Program with accreditation to teach
The six-month program for self-knowledge is the most incredible experience of inner transformation that one can imagine. It begins with deep insight, a complete change in the way we perceive our life and the development of our true potential. Therefore, we open the door to a permanent experience of love, joy, peace and unity.
If you wish to receive more information, fill out this form.
It´s a journey straight to the depths of our being, where the true qualities of each one are rediscovered: trust, self-esteem, creativity, clarity and the capacity to achieve everything we desire and deserve. If you have felt that there is still something missing in your life, there is no doubt that you will find it by doing this program because all the answers, wisdom and fulfilment are waiting to be found in your own heart.
To achieve this, we employ a series of activities for integral development, which includes many hours of introspection with eyes closed, yoga, body awareness and a deep connection with nature. We learn the most important lesson: that we can transform everything that happens to us for our growth and as an opportunity for evolution. Isha Judd personally leads the group, so that afterwards you can be agents of transformation in the world.
After completing this program, participants are qualified as facilitators of the Isha Judd Meditative Education system. This enables them to teach the basic seminar in their own countries, in its various formats which are adapted to all kinds of audiences: general public, organizations of social work, business, etc. Afterwards they can undertake a more advanced level of training which is required to implement our educational proposal for children, and another final level to train school teachers so they, themselves, are authorised to teach the program to their students.
If you feel the desire in your heart to change your life completely and to share with incredible people that come from all over the world, all arriving with the desire to grow and transform, do not hesitate to contact us. We will be ready to support you always so your dream may come true.
6 Month Program 2020
This Process will allow you to teach the Isha System
LIMITED AVAILABILITY
The next program is from June 1 to November 15, 2020
Watch her last movie here
Can People Change?
(Based on the six month program)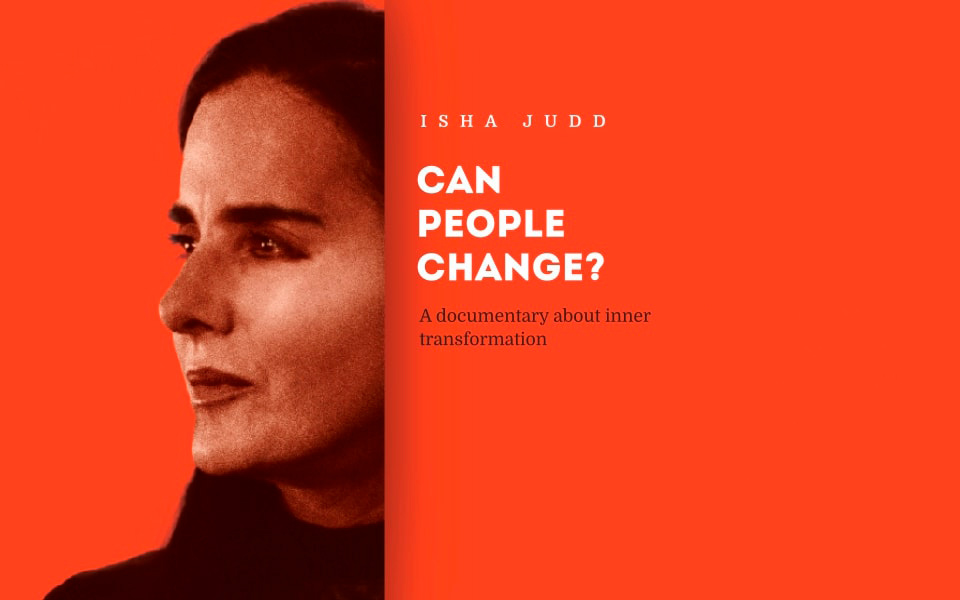 If you wish to receive more information, fill out this form.